My dear friends! I am happy to announce the premiere of my latest film, MY PARIS MOVIE, to be held at the Jeu de Paume in Paris, June 14, at 5 p.m.
Hope to see you there!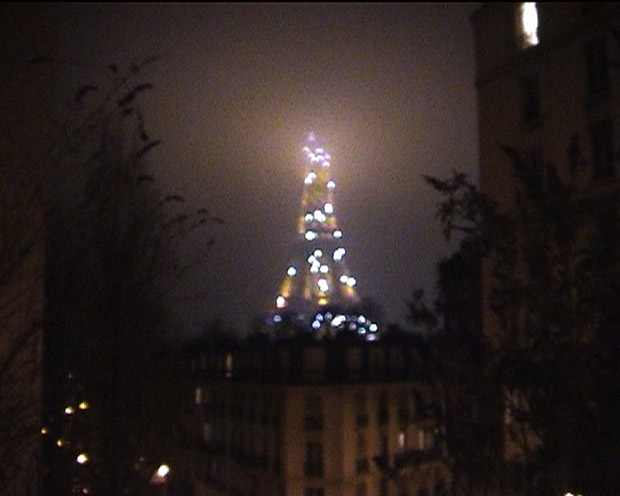 M Y P A R I S M O V I E
2 hrs. 39 min., 2011, Video
A few months ago Danièle Hibon, a curator at the Jeu de Paume museum in Paris, very casually asked me if I would consider making a new work to celebrate 20 years of cinema at the Jeu de Paume. Since it was Danièle who in 1992 curated my first exhibition in Paris, also at the Jeu de Paume, I said, without a second of thought, Of course I will do it, absolutely so!
And so I did. And here it is.
For some time I had been thinking about doing something with my Paris footage, of which I have many many hours. So Danièle's suggestion came just in time. I spent some three months going through my Paris footage and I managed to reduce it to the length you will be seeing, two hours and 39 minutes. It was very very hard to do so. I have so many friends in Paris, so many memories — and it's all on video.
So this is my love letter to Paris. To its streets, to the river Seine, to its cafes, bistros, bars, to the jambon de Paris, and, especially, to all of you, my Paris friends!
One more thing. This movie is also my tribute to the memory of the Paris of Gertrude Stein and Hemingway. And a tribute to all the poets and philosophers of Paris who made me fall in love with this city. I love you, Paris!
That's what MY PARIS MOVIE is all about.